If you are like many of our clients, you're looking for more than just a "nice, relaxing" facial. What you really want is to transform your skin.
At Debb Rooney Skin Therapy & Electrolysis, it is our goal for you to not only have a great treatment experience, but we are committed to helping you gain the healthy, long lasting results you've come to receive for your skin.
Take a moment to imagine what it would be like to literally fall in love with your skin…how fresh and vibrant it looks, how smooth it feels, and how confident and relaxed you feel when you walk out the door after a facial treatment at Debb Rooney Skin Therapy & Electrolysis.
The Truth About Your Skin Care
Any expert will agree that your skin is as unique as you are!
Chances are, you've invested a lot of time, effort and money into getting the beautiful skin you really desire. When it comes to a more clear, healthier, younger looking skin, you may have experienced challenges…especially if you are using the wrong type of treatments or products for your skin.
That's where Debb Rooney Skin Therapy & Electrolysis can help you!
Our knowledge and expertise ensures that our clients enjoy the feeling of freshness and rejuvenation to both skin and body, and most importantly beautifying results. Debb Rooney Skin Therapy & Electrolysis has treated many different skin conditions. Through continuous education and applying cutting-edge treatments in the facial skin care industry, we have mastered the treatment of:
dehydrated skin
sensitive skin
oily skin
acne
ethnic skin types
Our treatments are customized specifically for your unique skin type needs.
It's important to us and to our clients that our skin care products are not only healthy for the skin, but for overall health and well-being, as well. Because of the uniqueness of your skin, we understand that there is not a one-size fits all solution to achieving optimal skin health.
At Debb Rooney Skin Therapy & Electrolysis, we use only GlyMed Plus skin care products.
How Incredible Would You Feel With New Skin?
Many of our clients come to us seeking to erase years of skin damage from the sun or aging. If you're like them, you may have age spots, also referred to as pigmentation, dark spots or brown spots. Our treatments are the perfect place to begin with starting anew to achieve younger, healthier skin. Maybe you don't have aging spots, but you have undesired wrinkles or sagging. We can help you with this, too.
The FDA divides skin-care products into two categories: cosmeceutical and pharmaceutical. FDA requires the ingredients in cosmeceutical products (products sold over the counter) only have to be 70% pure. Pharmaceutical grade products are required to be 99% pure. Pharmaceutical-grade skin care products (products that can only be purchased through a skin-care professional) undergo much more rigorous testing before they can be released. This testing can last for as long as 10 years and cost millions of dollars. These products penetrate the layers of the skin to affect its structure and function. For this reason, pharmaceutical products are held to a much higher standard of purity.
GlyMed Plus is a pioneer and industry leader in the field of pharmaceutical skin care products. These products follow a four-step system to fight the effects of aging, acne, sun damage, pigmentation, Rosacea, and other skin conditions. Our unique four-step system provides the versatility to allow you to be as gentle or aggressive as you'd like to be with your skin care program.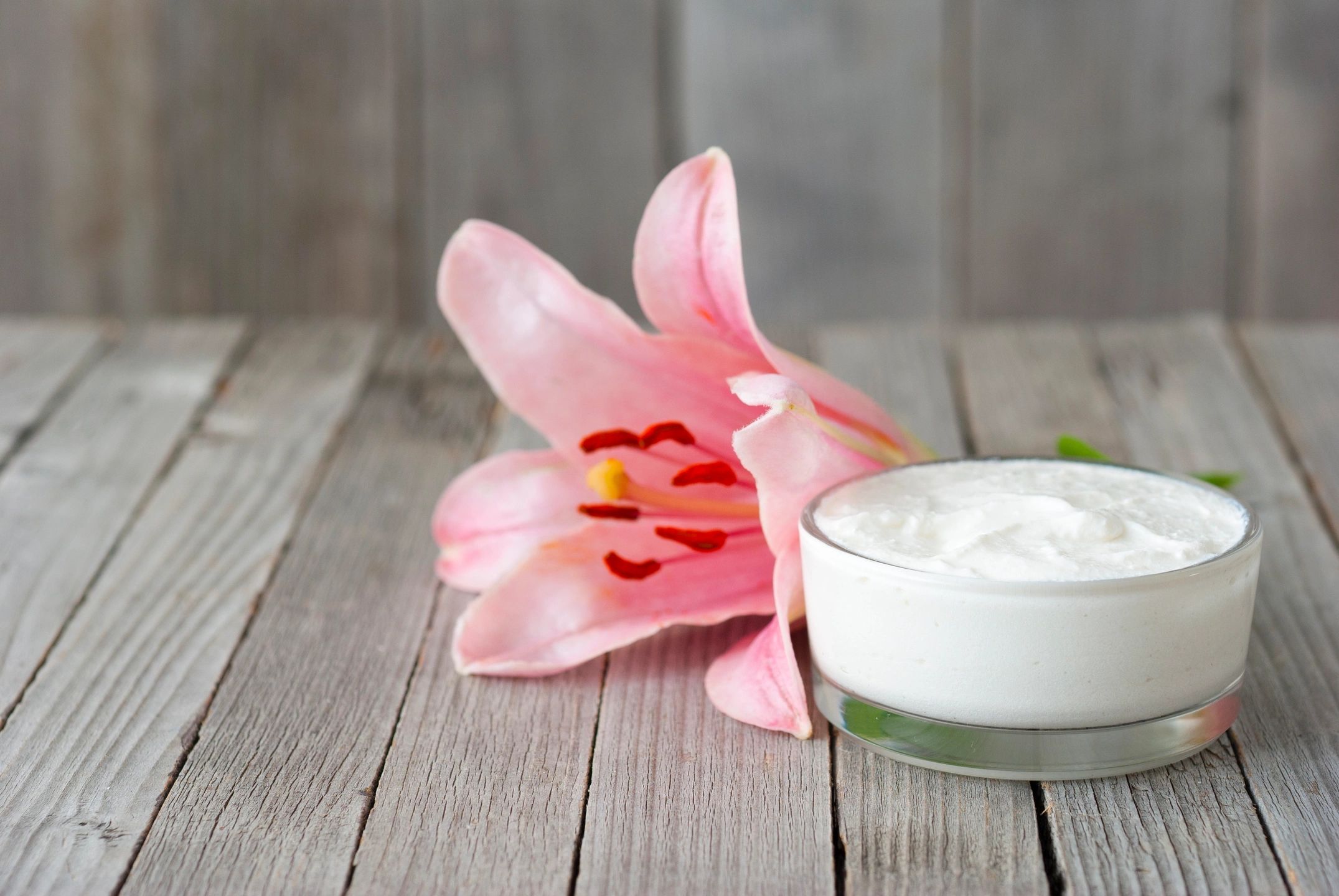 No One Wants To Live Their Life With Acne
If you are fighting Acne, the GlyMed Plus Treatment for Acne is the solution for you. We know what it's like to be an adult and have people stare at your acne, and not YOU. No one wants to feel unattractive or uncomfortable in their own skin. Many of our clients come to us feeling sick and tired fighting the acne battle…jumping from one "great acne treatment" or product to the next, and then being let down with little to no results. If this sounds like you, let us encourage you that we can help you finally win the fight against your acne, with our GlyMed Plus Acne Facial Series and healing facial products.
The first step of the GlyMed Plus system removes oil, dead skin cells, and environmental pollutants and debris, which can form dangerous free radicals in the skin.
The treatment phase of the GlyMed system provides your skin with active ingredients proven to treat your specific condition to restore, replenish, and revitalize your skin.
The active ingredients used in GlyMed's Balance products revive your skin's ability to repair and renew naturally giving you a healthy, natural glow.
The application of protecting ingredients allows your skin to grow and build healthy cells while being shielded from pollutants, debris, and the sun's harmful ultraviolet light rays.
Additionally, GlyMed Plus has developed a line of long-lasting, mineral makeups. Unlike traditional makeup, ours protect your skin from UV rays and provide antioxidant-rich nutrients to promote healthy skin. Our makeup has been designed to camouflage skin conditions without irritating or aggravating these conditions, as traditional makeup can.
ELECTROLYSIS
Permanent Hair Removal
Say goodbye to unwanted hair and stop wasting time and money with temporary solutions such as shaving, waxing, tweezing and threading.
Debb Rooney Skin Therapy & Electrolysis offers experienced, professional, confidential, permanent hair removal for men and women with all hair and skin types. We provide a safe and comfortable environment so that, no matter who you are, you can feel at ease and fulfill your hair removal needs.
DOES ELECTROLYSIS WORK?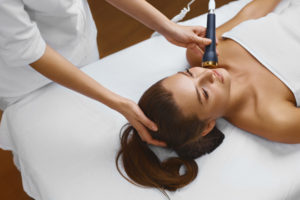 Absolutely. Electrolysis is the only method approved by the FDA for permanent removal of unwanted hair. As the hair is treated, regrowth is prevented rather than just removed temporarily. Only electrolysis provides both hair removal and hair elimination.
Electrolysis, a technique used for the destruction of unwanted hair follicles, has been in use since 1875. The treatment is delivered through a single, sterile probe / needle that is gently inserted into the hair follicle. You will not feel the insertion. When the probe reaches the end of the follicle where the hair root meets the dermal papilla (blood source to the hair follicle), a small amount of heat is emitted (which feels like a tingle). This heat dehydrates the bulb and basically cauterizes the junction between the hair root and the papilla; without a blood source the follicle dies.
The U.S. Food and Drug Administration (FDA) recognizes electrolysis as providing permanent hair removal. The FDA identification in Title 21, CFR, Sec. 878.5350 for needle-type epilators is: " a device intended to remove the hair by destroying the dermal papilla of a hair". As no other device for hair removal has the unique identification of "destroying the dermal papilla of a hair", only electrologists are allowed to claim permanent hair removal in their advertising. No other hair removal devices, including lasers, have been able to achieve this definition.
Electrolysis is the only method proven to remove hair permanently. The number of treatments varies with each person depending on their hormone levels. It is very important to adhere to the recommended treatment schedule to achieve optimum results in the shortest period of time.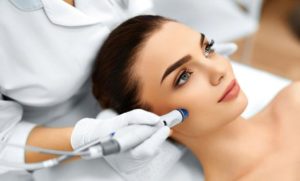 Hirsutism, or the growth of excess of androgens (ie: testosterone) vary throughout your life but are more prevalent during puberty, pregnancy and menopause. Medications, obesity and illness may also cause hirsutism and may require physician intervention. Electrolysis is necessary to permanently remove a hair that has been activated; it will not go away on its own.
WHY DO PEOPLE GET ELECTROLYSIS HAIR REMOVAL?
Maybe it's just an unwelcome maintenance routine that takes a lot of time, but often, unwanted hair creates self-consciousness serious enough to impair relationships with other people. If unwanted hair gets in the way of your confidence, social life, work, sports, schedules or even self-expression, this is your opportunity to act.
IS ALL ELECTROLYSIS THE SAME?
There are three types, or modalities, of electrolysis used today – galvanic (current produces a chemical reaction), thermolysis (short-wave which produces heat) and a modality that blends the two. They all result in effective permanent hair removal.
At DRST&E, we use the thermolysis method of electrolysis.
DOES ELECTROLYSIS HAVE ANY SIDE EFFECTS ON THE SKIN?
Immediately following treatment, there may be a temporary redness or tenderness, which varies with each individual. The latest technology has made electrolysis more comfortable and effective than ever before. Your electrologist will provide you with post treatment instructions and any personal attention you may need. You are assured of the best care from a skilled hair removal professional.
MY GRANDMOTHER USED TO GET ELECTROLYSIS TREATMENTS. HAS THE TECHNOLOGY CHANGED MUCH?
Permanent hair removal using electrolysis has come a long way since its beginnings in 1875. Today's computer technology enables the electrologist to work with more speed and comfort. Epilators are much quicker, utilizing current timings of thousandths of a second over the longer current applications of the past, plus, intensity settings can now be modulated to varying proportions. The instruments and equipment used in a contemporary electrologist's office are just part of the changes that have occurred in the electrolysis industry.
WILL ELECTROLYSIS WORK FOR ME?
Certainly. Electrolysis is effective for all skin types, hair types, skin colors, hair colors, and areas of the body.
Carrollton, TX
Carrollton, TX and surrounding areas
Located in north Carrollton, TX…serving Dallas, Plano, Frisco, The Colony, Denton, Lewisville, Flower Mound, Rockwall
Wondering If Our Treatments Will Work For You?
If you're ready to take charge of your life, your skin care and unwanted hair issues, we encourage you to take the next step and schedule a FREE consultation with us today so that together we can get you moving on with your life feeling confident and beautiful! You're welcome to call or text us at (214) 335-7212.
*Please note that all services are by Appointment Only*
Phone or Text: 214-335-7212
Email: debb@debbrooney.com